News
Approaches to Integration and Inclusion of Migrants Across Europe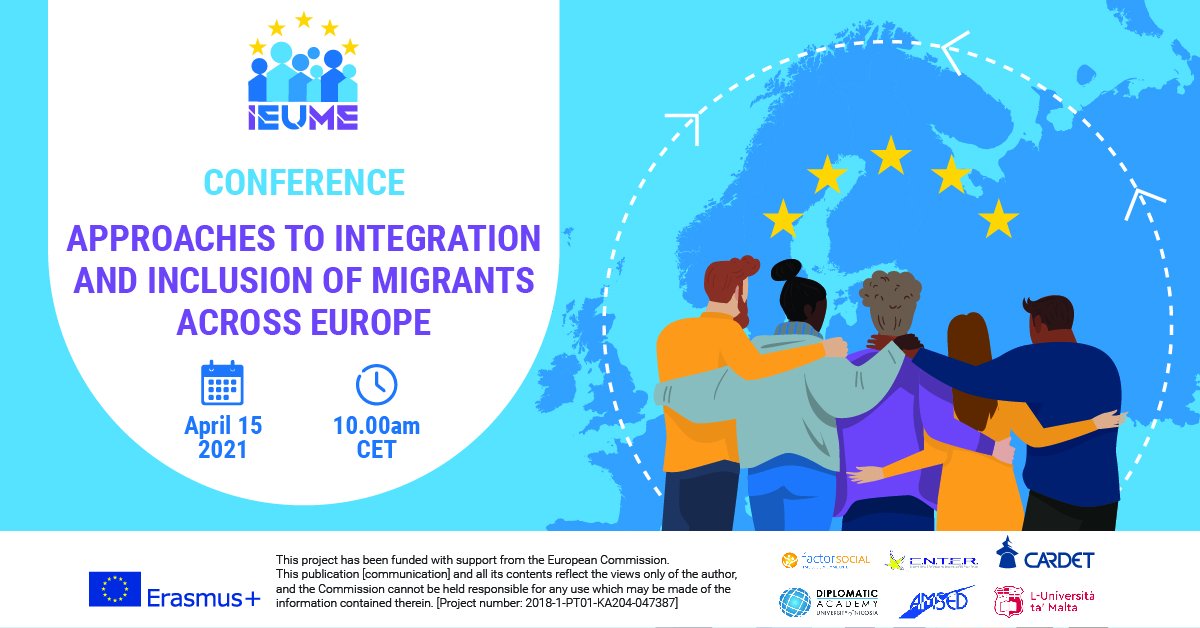 The Diplomatic Academy of the University of Nicosia and CARDET, are organising an online conference titled Approaches to Integration and Inclusion of Migrants Across Europe. The conference will be held on April 15, 2021, 10:00 (CET) and is open to the public (Zoom meeting).
The Keynote speakers of the conference are H.E. Katja Saha, Representative of the United Nations High Commissioner for Refugees (UNHCR) in Cyprus and H.E Natasa Xenophontos-Koudouna, Head of the Office of the UN Migration Agency (IOM) in Cyprus.
The Conference will also feature speeches and presentations by academics, policymakers, experts and practitioners from Cyprus, Malta, France, Austria and Portugal.
Participants will offer their overall expertise both on integration issues pertinent to education and employment of individuals of migrant descent, as well as on specific issues pertinent to the specific European countries (France, Austria, Cyprus, Malta, Portugal). The conference will be particularly useful for individuals interested in integration, education and employment of the said target audience, as well as to individuals focusing on contemporary education approaches.
The conference is part of a funded Erasmus project (KA2) called "Empowering Immigrants' EU Social and Civic Participation through Innovative Media for Education" (IEUME). The project aims to support, via innovative educational tools, the integration process of people with a migrant background (refugees, asylum seekers and economic migrants). Among other things, the project designed and developed an inclusive, interactive and user-friendly digital toolkit which also feature gamified modules covering European socio-cultural, political and economic issues.
All the material is available in Portuguese, English, French, Greek and Maltese, and can be found on the IEUME website or at the dedicated project App available at Google Play Store and at App Store, for Android and IOS devices respectively. You can find the App by searching for "IEUME".