News
NZ Lawmakers Urged To Drop Restrictions on Africa, Middle East Refugees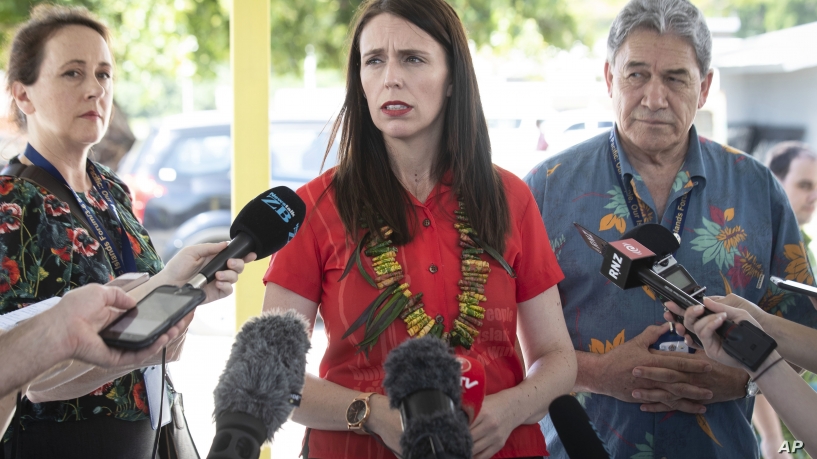 WELLINGTON, NEW ZEALAND - Human rights advocates urged New Zealand lawmakers on Wednesday to drop restrictions on the intake of Middle Eastern and African refugees, saying the policy undermines the character of a nation praised for its response to deadly mosque attacks this year.
New Zealand currently has a tight quota on the numbers of refugees it takes from the region, including a requirement they have family in the island nation.
The restrictions were introduced by the previous center-right government in 2010, due to cost and security concerns, as it focused on an intake from the Asian region.
"We believe this regulation is unfair ... (and) completely undermines the humanitarian character of our refugee quota," Carsten Bockemuehl, advocacy lead at World Vision, told a parliamentary committee considering a petition filed by the organization.
Pressure on Prime Minister Jacinda Ardern's center-left government to drop the restrictions has been growing since the attacks on two mosques in Christchurch in March, in which refugees from Syria and Somalia were among the 51 killed and dozens wounded.
Ardern's support of the Muslim community in the wake of the attacks was praised around the world.
Read More at: https://www.voanews.com/east-asia-pacific/nz-lawmakers-urged-drop-restrictions-africa-middle-east-refugees?fbclid=IwAR28_6XBDwCdEGZfkB2to_boXKtVbOSlcV6A0z2Tj5d2jE2VCze19sdAtH0