Notícias
International Conference: Immigration, Cultural Participation and New Forms of Political Solidarity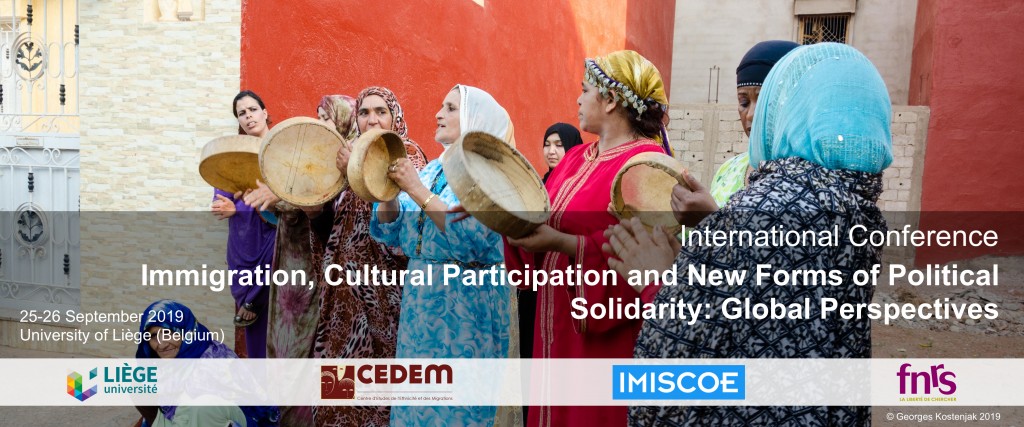 The University of Liege is hosting an academic conference focusing on the artistic and cultural participation of migrants in their host communities. This is an under-explored area of migration and integration studies. The conference which will be held between September 25 and 26 will look at various issues in this context including:
- The role of culture and the arts in the lives of newcomers and descendants of migrants.
- The cultural and artistic practices developed by newcomers and descendants of immigrants, and the forms of cultural participation in which they are involved.
- The way cultural institutions take into account those publics, often considered to be disengaged at the cultural and artistic level.
- The way practices contribute to creating bonds of solidarity between migrants and natives.
- The forms of political representation and collective engagement that cultural practices and productions may inspire.
Read More At: http://blogs.ulg.ac.be/…/immigration-cultural-participatio…/